Play is critical to the development of any growing child to develop the emotional, social and creative thinking skills that are necessary for them to thrive in the world ahead! But how exactly does it benefit a child?
On a physical front, playing on a playground builds fine motor functions and core strength in a child, in having them push and pull their weight on a swing, or the directed force that's required to complete a set of monkey bars. The range of motion that is needed to effectively move through a playset such as a jungle gym helps growing children to learn how to play better, as well as become more comfortable with movement and handling their body weight Additionally, play develops a child's vestibular system, further reinforcing their sense of balance and coordination via their use of range of motion. This development of motor planning is something that is typically not easily developed in children outside of play, and has shown signs of helping to develop their pre-frontal cortex. Prolonged engagement in playground fun can also have the benefit of strengthening a child's attention span, which might help the child focus better when it comes down to traditional pen-and-paper assignments which require a longer attention span than the average short-form video on social media sites.
Benefits of Play to a Child:
Play is important to a child's development.
Builds fine motor functions.

The good ol' monkey bars – Children loves to swing and climb! The action of swinging builds core strength, sense of balance and coordination in children.

Prolongs engagement.

There are plenty of activities that distract the kids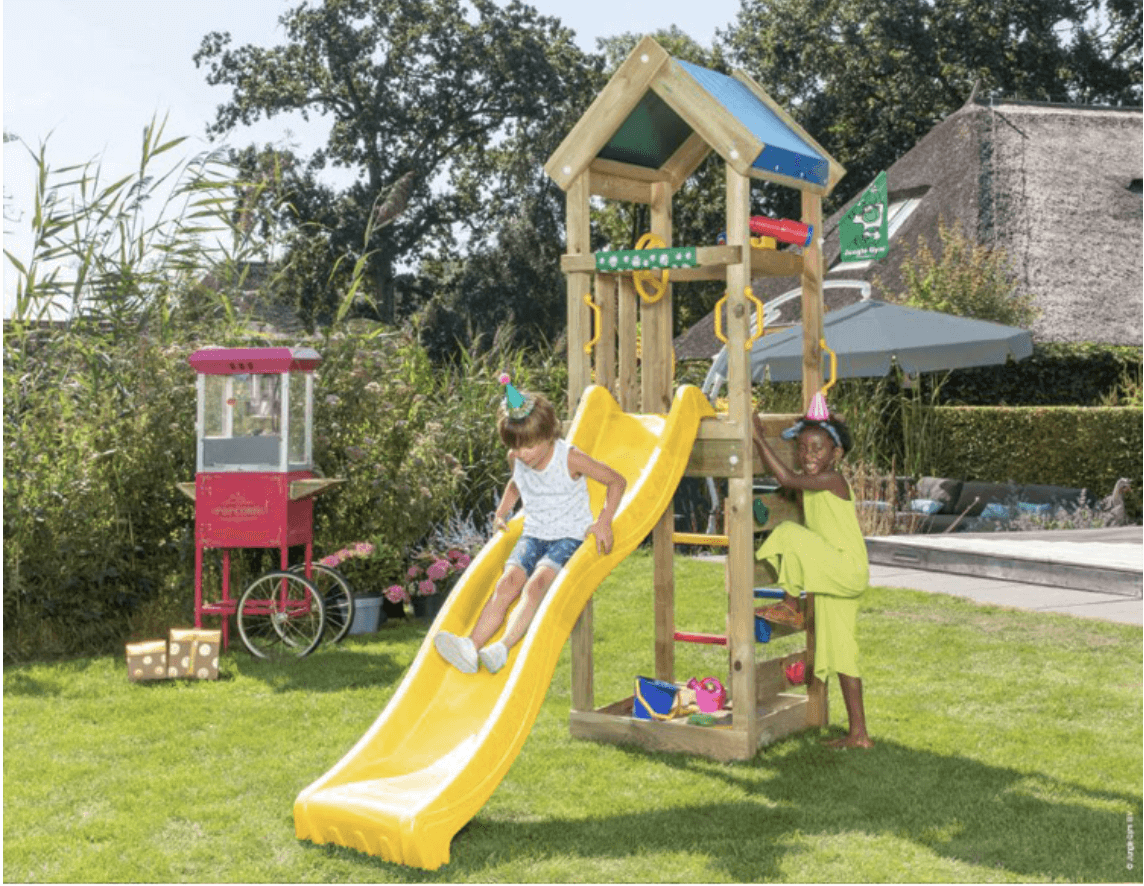 Jungle Patio (Jungle Gym). Kids can admire the surrounding from atop their play deck, reached via a climbing wall or 2-step ladder.
The act of play can also aid children in developing their social skills, as the collaborative nature of playing together with other children in a playground or a jungle gym requires working together and understanding the demands of their game. Engaging with other children, both older and younger, is a good entry point for children into understanding how complex social networks function, and for them to establish boundaries with friends and the like. While playing said game with other children, they argue and debate, compromise and enforce; all social manoeuvres that quickly become invaluable to them. With toys and playground sets that engage the creativity of the child, like our Blue Rabbit Accessories, the children are encouraged to develop their critical thinking skills in a variety of ways. This can range from a simple game of tic-tac-toe with a friend in the playground, or figuring out the best way to make the plastic monkey swing work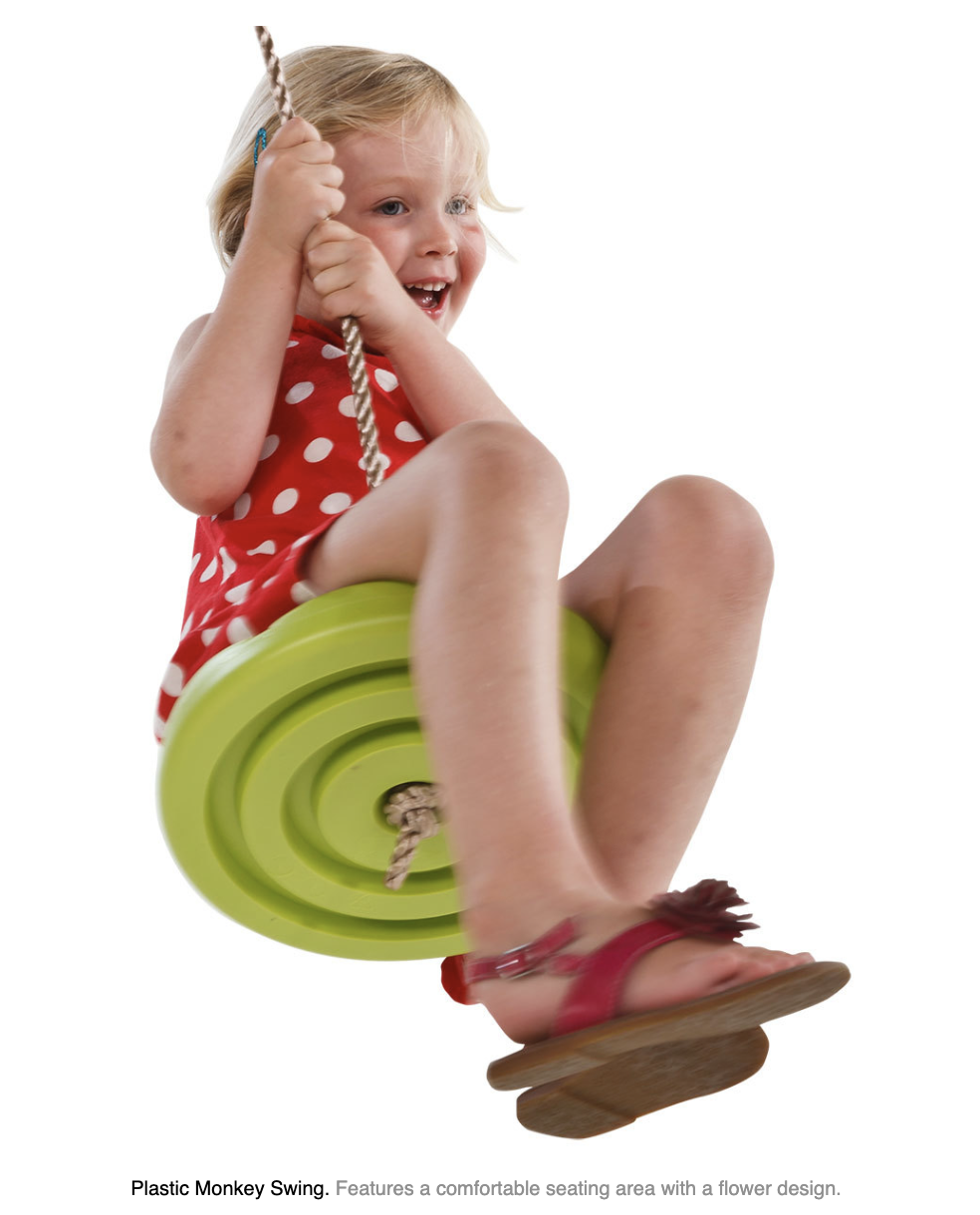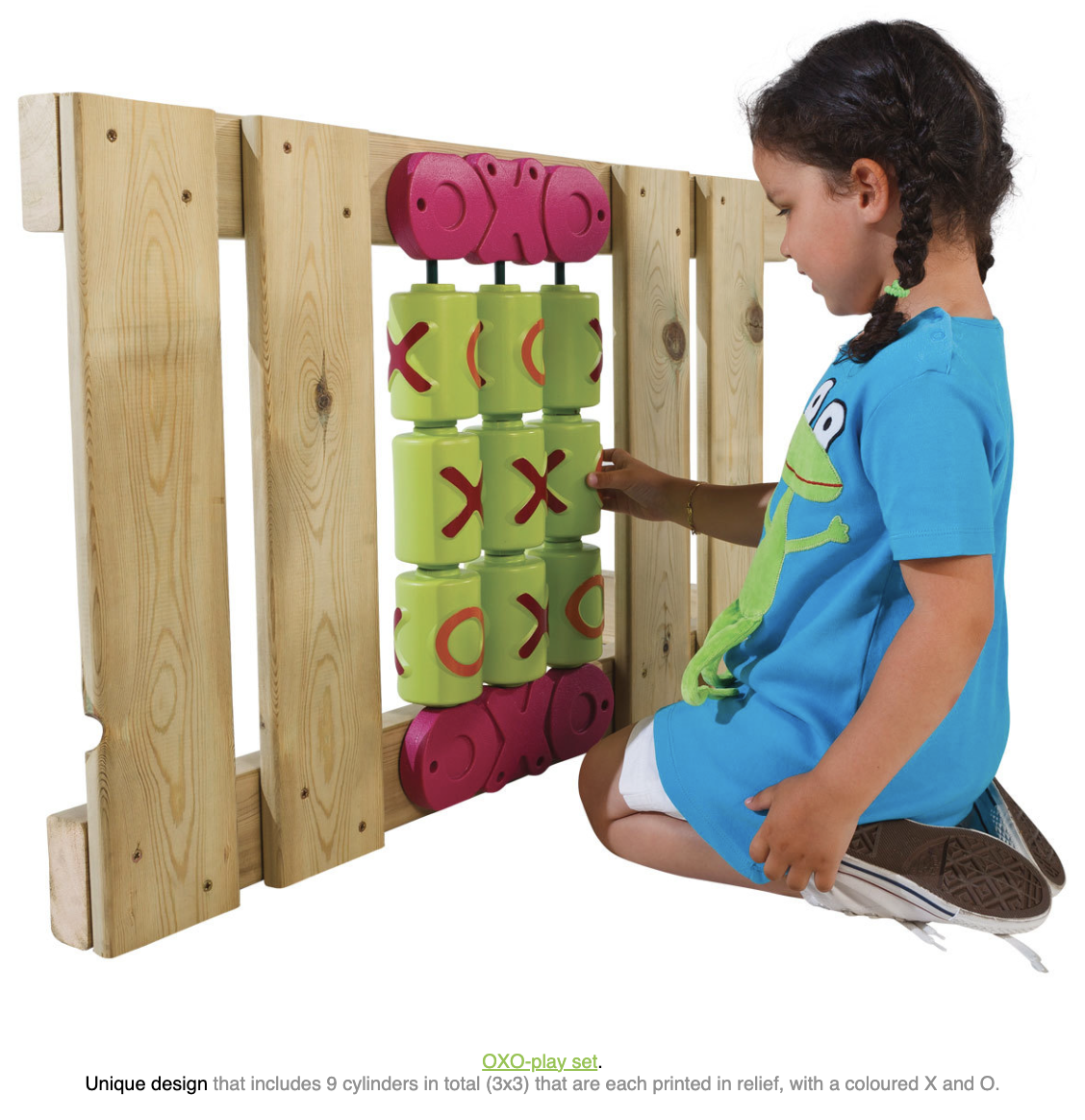 Additionally, children of different age groups derive different benefits from outdoor play, and the structure should therefore be customized to maximize effectiveness for the target group. Infants and toddlers seek to understand how their interaction with the world works, and solitary play is the name of the game, with limited social skills, this stage builds the foundation for effective cognitive development. Younger children around the age of 4 and up, start to become more interested in the games that others around them are engaging in, and may even decide to partake in them. This introduces the social aspect of playground play, and the toys and implements around them should be adjusted accordingly. Blue Rabbit Accessories provides various toys and accessories that fulfill this role spectacularly, such as the hoisting flag system which requires fine motor skills for the child to successfully hoist said flag, or the mini basketball hoop.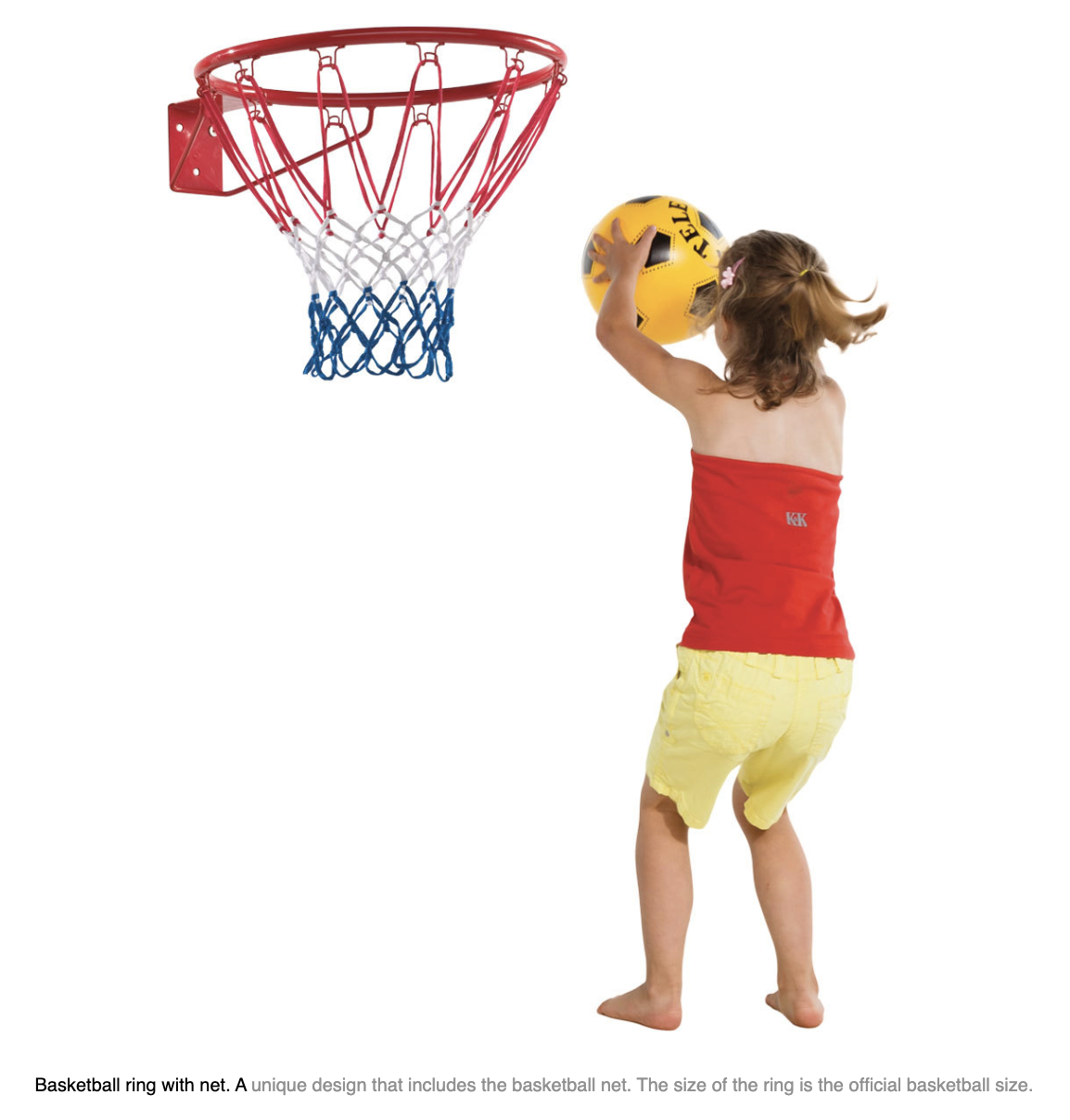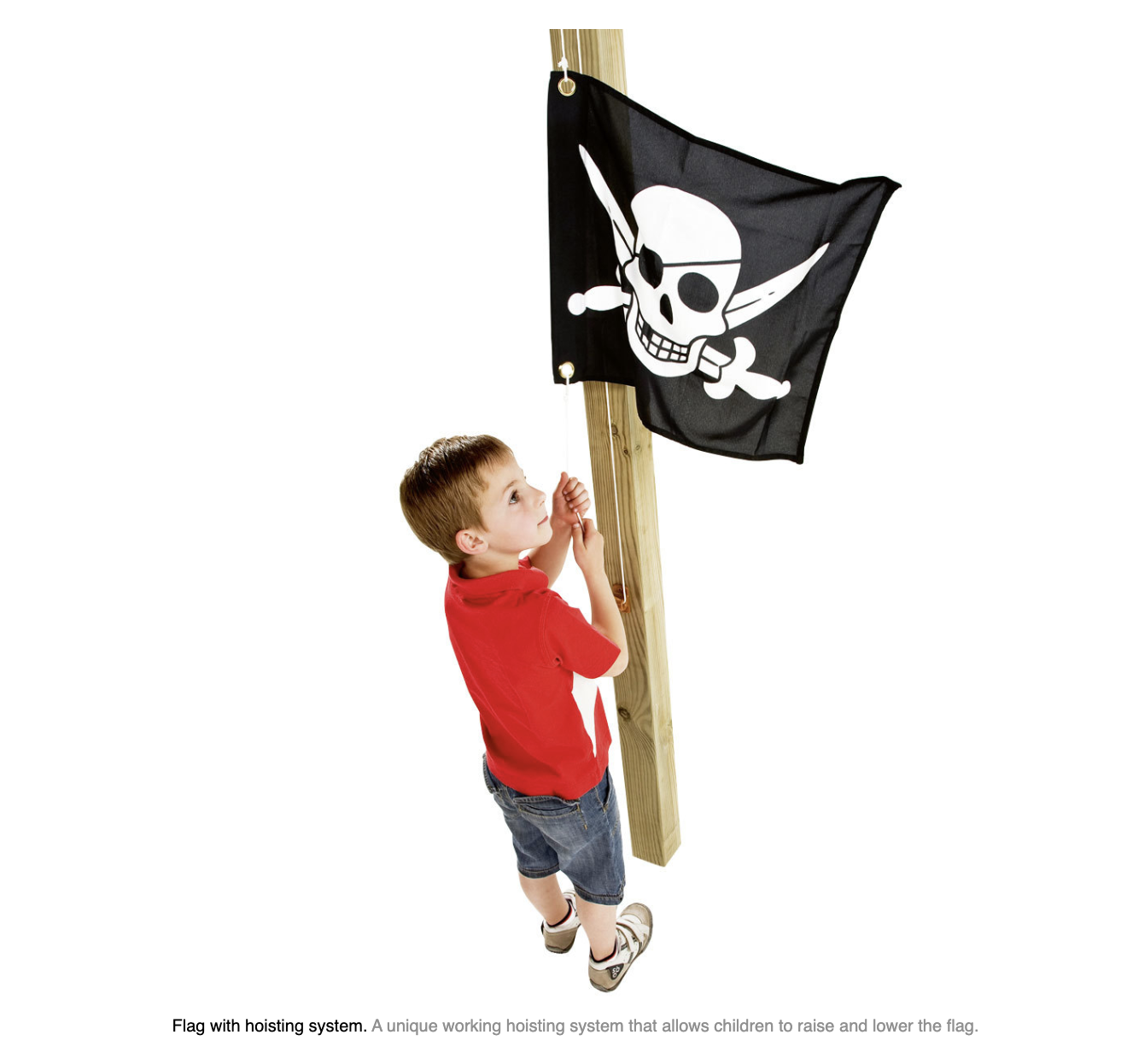 Cooperative play becomes increasingly important during this period, and is also the stage at which problem-solving skills are first developed. Up till the age of 12 is when children start assuming roles in their various games, with established rules and accepted social contracts. This period is also where problem- solving skills are developed at their peak, and becomes particularly critical to encourage in both their games and learning. In terms of what Blue Rabbit provides, we have a range of accessories that are perfect for this age group, such as the playground tic-tac-toe, which challenges both the motor skills of the child as well as their critical thinking skills. Consequently, this introduction of the various elements of play during the different stages of a child's early growth is can be seen to be essential to maximizing their development.
Another factor that can be considered for encouraging children to play would be the development of leadership skills. While playing with other children, they quickly learn that pushing the swing hard while fun, may not be in line with what everyone else wants to do. This encourages adaptation, which encourages the child's social interaction skills. Additionally, children learn how to constructively confront each other about issues that they each might face, as opposed to crying.
Whether you're looking to introduce an element of play to your school or centre or refresh some of the older implements in your outdoor play area, we're committed to providing cost effective and innovative designs to promote fun and learning for the growing child.
Contact us at +65 9236 1005 to find out how we can assist you with your playground project today!