Singapore, December 1, 2021 – UBTECH Robotics, leading AI and humanoid robotic company in China, appoints Edupod Pte Ltd, Singapore's market leader in design, supply and distribution of children's furniture and learning resources as distributor for Singapore.
STEM education has been a focal part of Singapore's curriculum. As technology advances, robots are commonly being used in classrooms as teaching assistants in understanding mathematics and coding. The UBTECH-Edupod partnership brings together technology and educational expertise closer to educators and parents, amid the COVID-19 pandemic.
"As we embrace the shift from a full school day to home-based learning or blended learning, we see a need for children to have access to interactive learning resources. The use of robotics, which includes the basic understanding of coding, acts as a foundation for problem-based learning, and critical-thinking skills in giving a headstart in STEM education", says Mr. Zak Lo, CEO of Edupod Pte Ltd. "I'm thrilled to give children access to coding with UBTECH's JimuGo series!"
Mr. Ray Ong, Director of UBTECH Robotics, shared "Robotics is rapidly gaining traction in recent years, and soon to be an integral part of the school's curriculum. Apart from the social development of children derived from these exercises, it helps them to focus, improves their problem-solving and logical thinking, when building and constructing the robot. We are proud to align ourselves with an established market leader in children's learning resources".
JimuGo Series, featuring Mocool and Fire Blazer are designed for children to begin exploring programming, generating interest in STEM learning. Each set comes with building parts, and a guiding all-in-one app to build, control and code. The use of 3D animated instructions is included to keep children constantly engaged, making the building process easy to understand for children! Within the JimuGo APP, children will get access to story-based tutorial games as they progress through the levels that teach different coding components.
MoCool and Fire Blazer are now available to order for the special introductory price of $103 and $125 respectively.
Visit www.edupod.com.sg or email imelda@edupod.com.sg for more information on UBTECH Robotics' technology and features.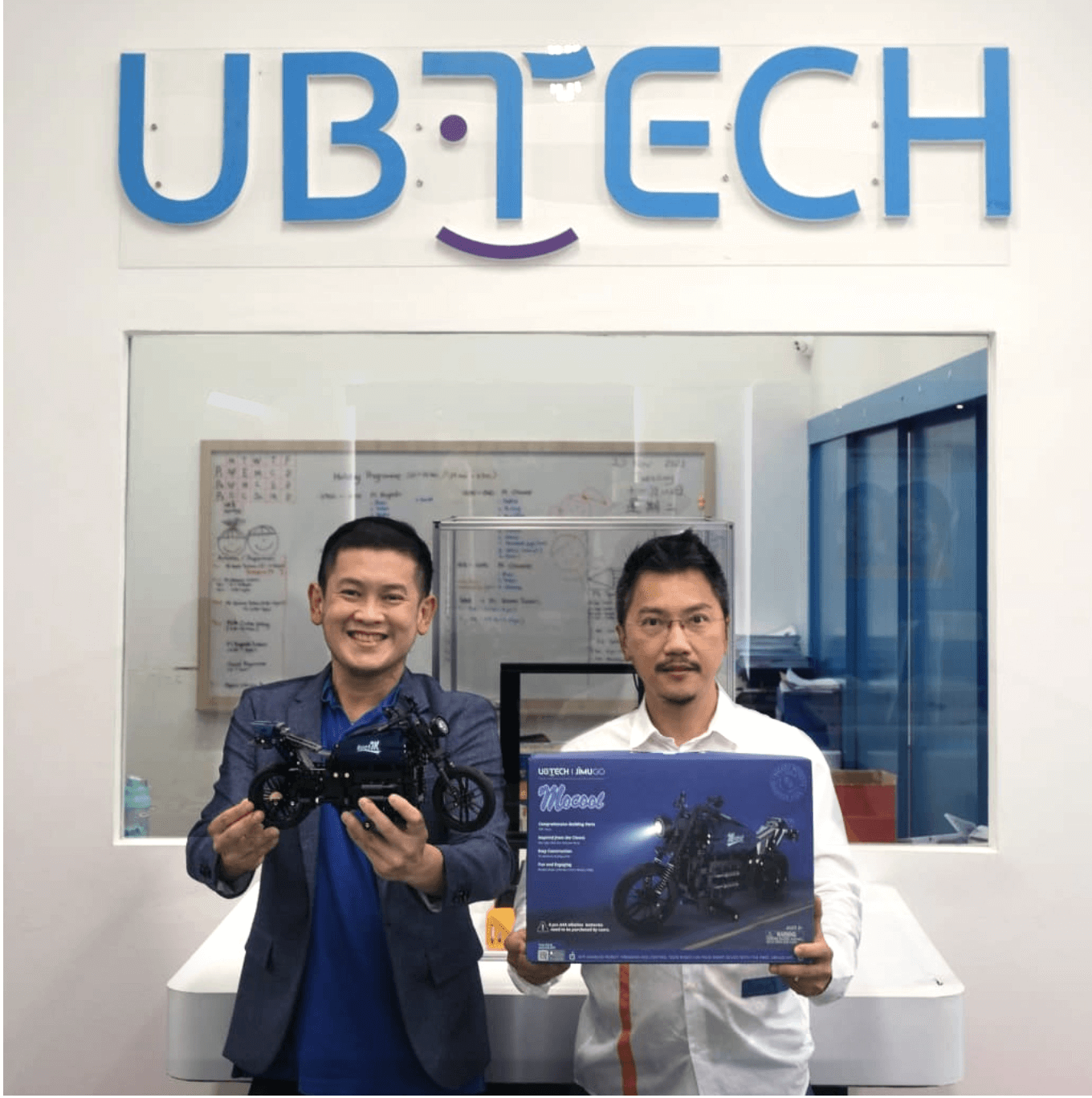 ABOUT EDUPOD PTE LTD
Edupod is a market leader in design, supply and distribution of children's furniture, playgrounds, protection guards and locks to early childhood and primary education institutions in Singapore and the Southeast Asia Region. We understand the need for fun and learning in a safe environment for our children, and our products combine functionality with durability and adopts a sustainable design; using eco-green materials that not only allow for interactive play and enhance the user's experience.
ABOUT UBTECH ROBOTICS
Established in March 2012, UBTECH Robotics is a world leading AI and robotics company, with a mission to bring intelligently humanized robots into every family and make human life more intelligent and convenient. UBTECH's footprints span humanoid robot's research, manufacture and marketing.
UBTECH focuses on AI technology and robotic advanced development, application and commercialization. The company has developed key technologies covering high-performance servo actuators, mechanical transmissions, motion planning & controls, computer vision & perception, intelligent speech interaction, SLAM & navigation, human-machine interaction, eye-hand coordination and robotic operating system application framework ROSA. Based on these advanced technologies, UBTECH has launched a series of service robots for commercial and personal/family use respectively. UBTECH also provide diversified industry solutions on AI education, smart logistics, smart health-care, business services, smart patrols and epidemic prevention for public health.
With AI technologies as the core and intelligent robot as the carrier, UBTECH provides one-stop solutions to clients in various industries, aiming to build an intelligent service echo-system integrating hardware, software, service and content.
CONTACT
Name: Imelda Ho
Contact: +65 6950 5745 / +65 8801 2945
Email: imelda@edupod.com.sg