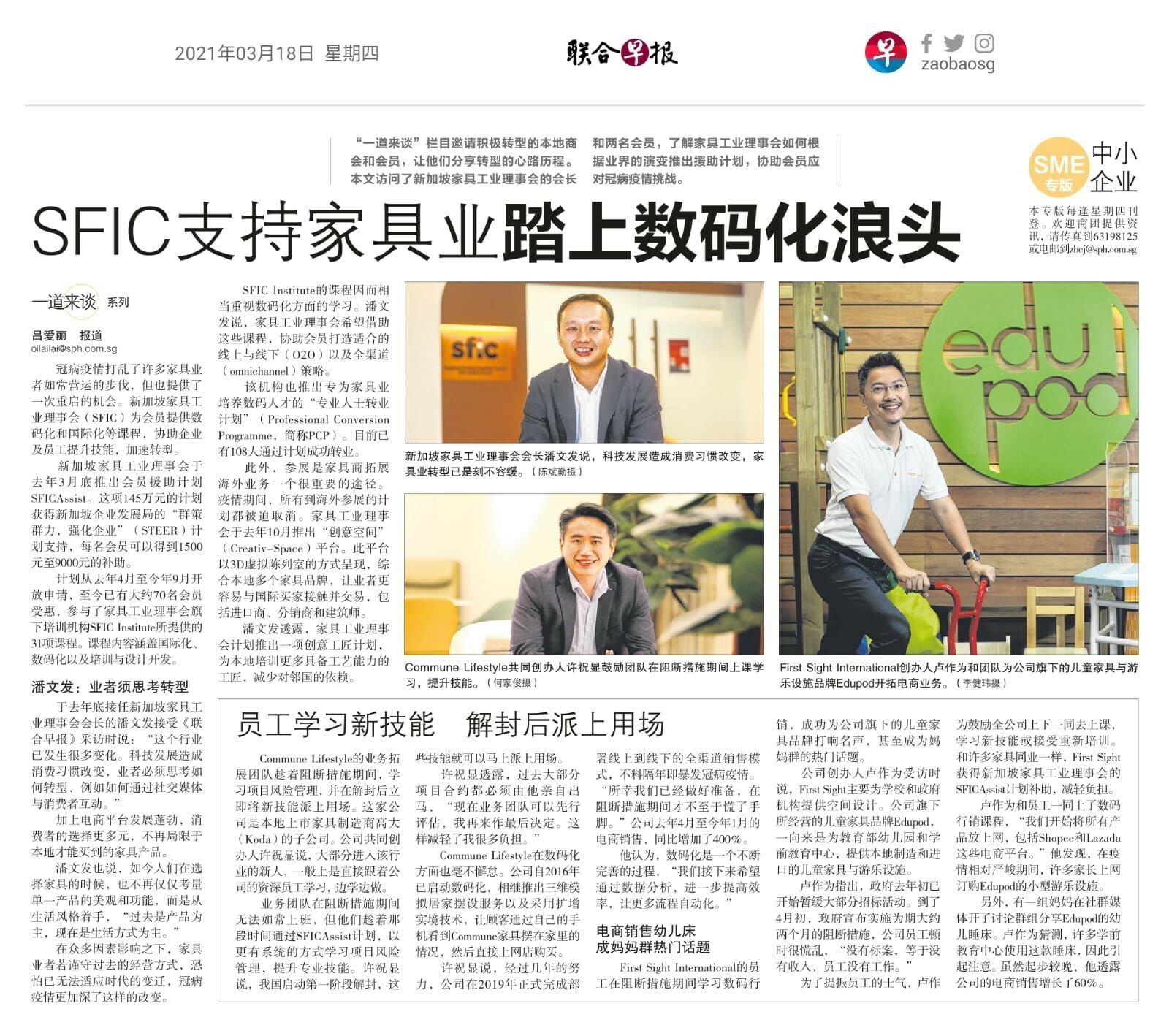 A message from our founder, Mr. Zak Lo:
I am truly grateful that our Commercial Design & Build Divison, First Sight International Pte Ltd has benefited tremendously from the WSQ courses and Professional Conversion Programme (PCP) for Digital Operations Talents offered by SFIC Institute.
Supported by Enterprise Singapore (ESG), the SFICAssist scheme aimed at strengthening business capabilities & market diversification efforts.
Members can draw on their allocated credit quantum to offset the cost of participation in Singapore Furniture Industries Council (SFIC) and SFIC Institute programmes & benefit from the following:
#Internationalisation
Able to offset participation costs in any SFIC & ESG supported trade fairs, business missions, market advisory and in-market business connection programmes.
#Digitalisation
SFICAssist gives support to digitalisation efforts in transforming business processes and expand market outreach.
#Trainingdevelopment
SFICAssist supports all enterprise and human capital development programmes initiated by SFIC/ SFIC Institute.
I encourage more furniture related companies to join SFIC, grow our local furniture design and furnishings industry & strengthen the 'Singapore brand' globally.
Majulah Singapura!
#sgunited